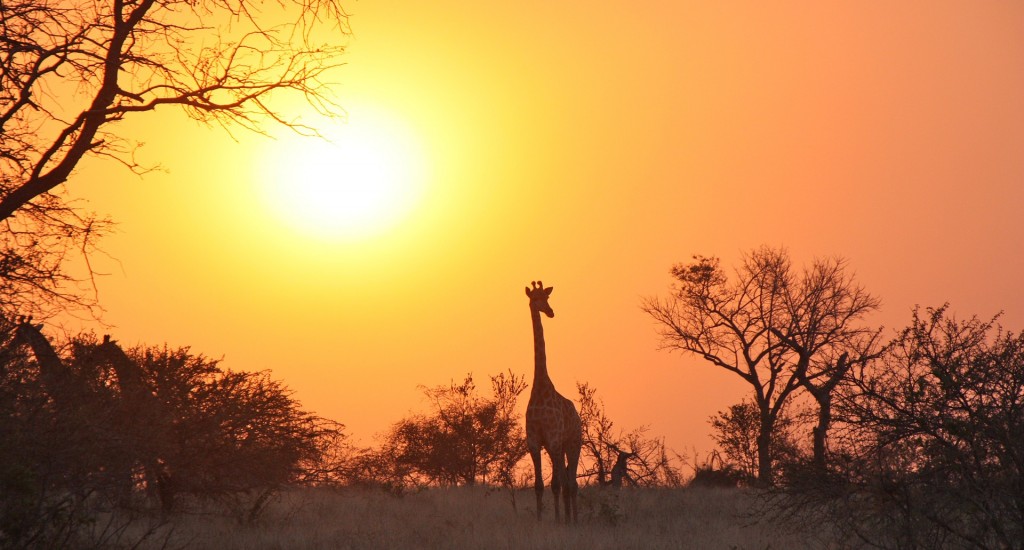 Day 1
Fly overnight to Lusaka.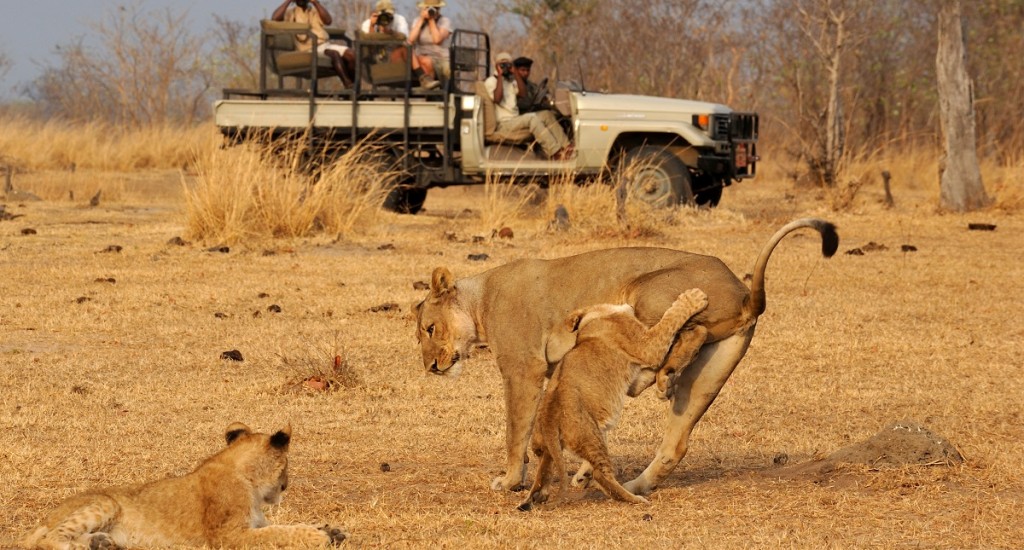 Day 2
Connect with an internal transfer to Mfuwe, where you'll be greeted for your first game drive to the remote Tafika area, just outside the South Luangwa National Park. Here you'll spend three nights at the wonderful Tafika Camp.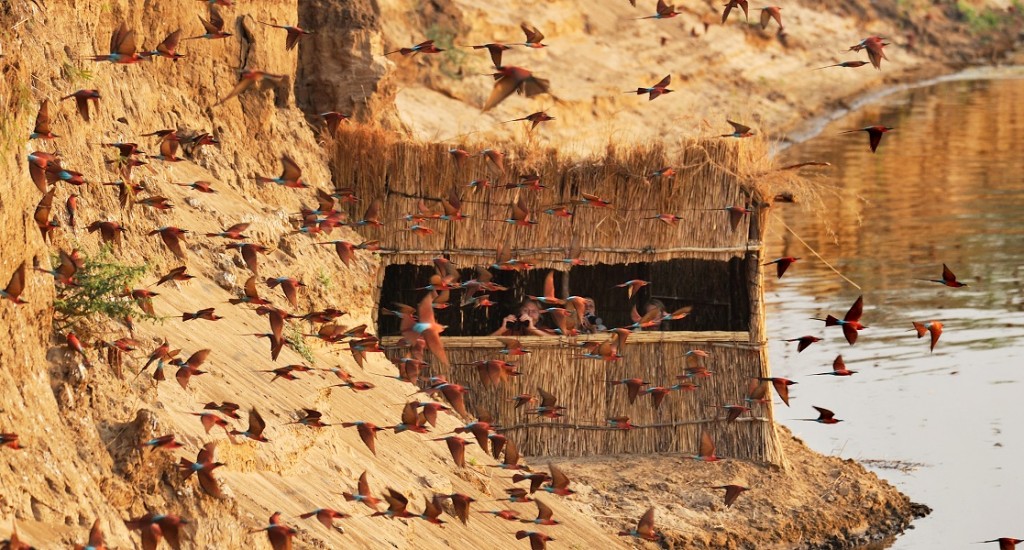 Day 3
Tafika will provide the only guaranteed game drives of this itinerary, so you might want to spend the day searching for the resident lion prides in the area, as well as herds of buffalo, elephant and antelope. Night drives here are fantastic for leopard sightings.
Day 4
More time for drives and perhaps a mountain bike ride to the local Mkasanga village. We would also recommend booking a microlight flight with John Coppinger during your time at Tafika, a truly magical experience.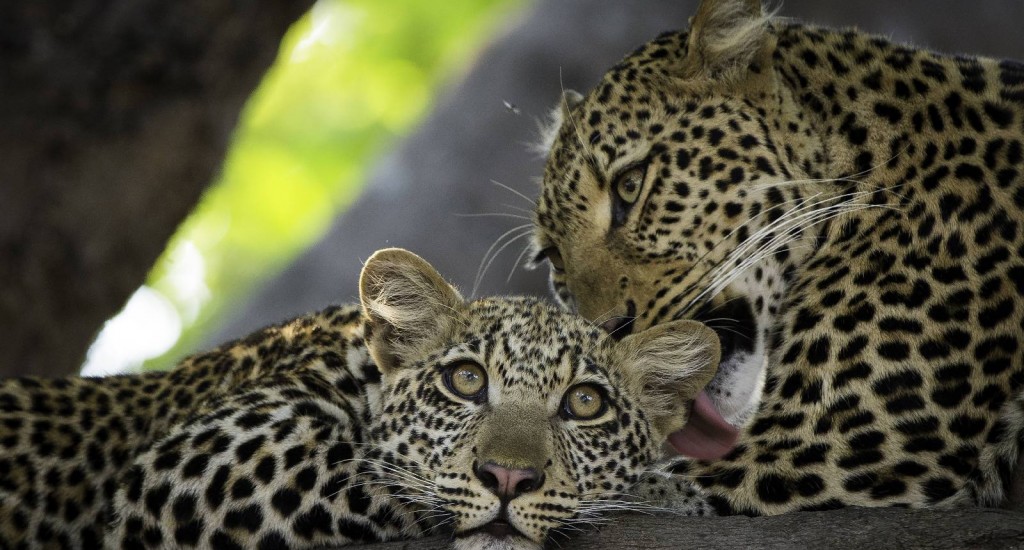 Day 5
Time to slip on those walking boats for a serious Luangwa odyssey on foot. The first walk will take 3-4 hours in total, but there will be plenty of stops along the way, with little incentive to take the direct route. Arriving at Crocodile Camp, this will be your home for the next two nights.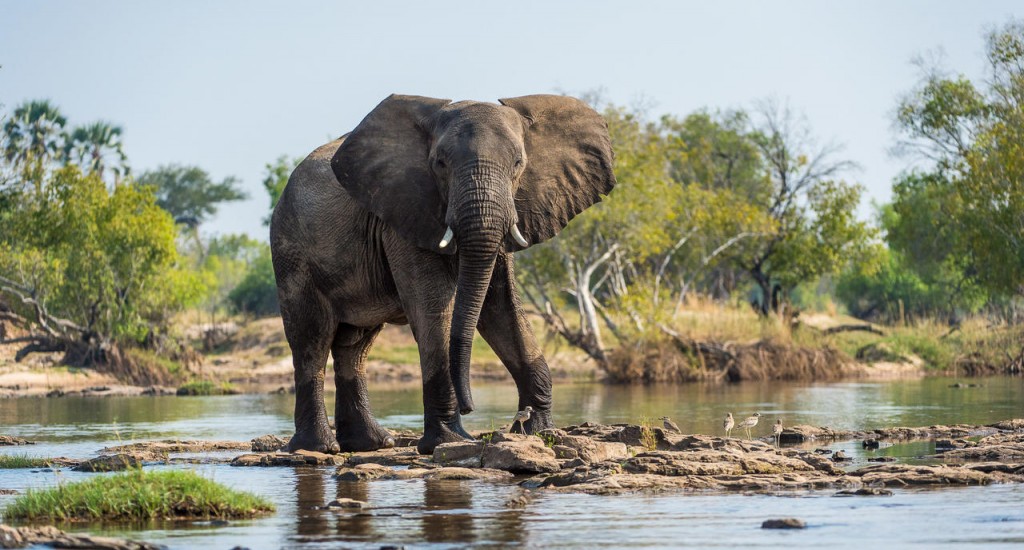 Day 6
A day of picturesque walks around Crocodile Camp: you are highly unlikely to see anybody else in this area, other than camp guests and staff.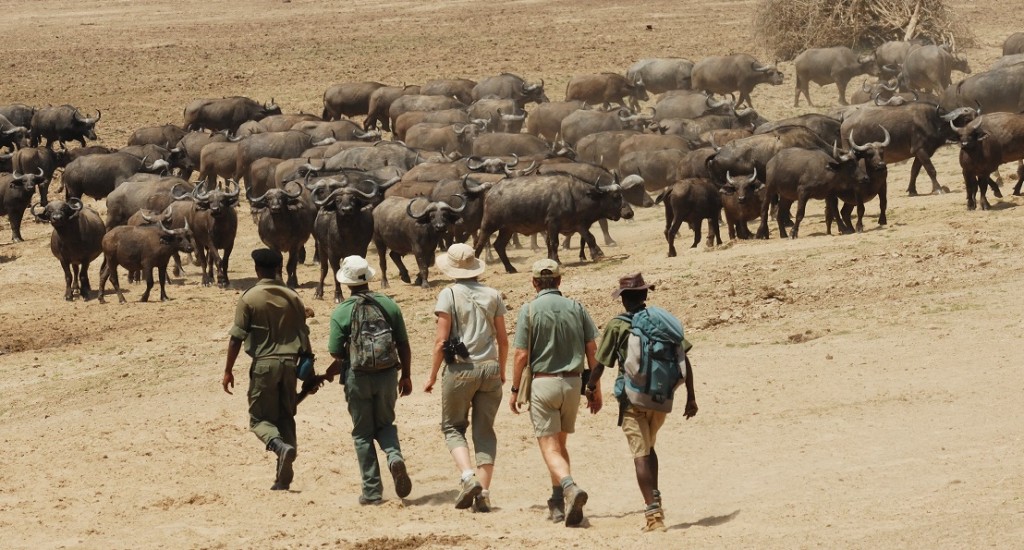 Day 7
The morning will be spent walking to Chikoko, a charming tree-house camp roughly 5km away from Crocodile. After lunch and a rest, there will be time for walks in the area.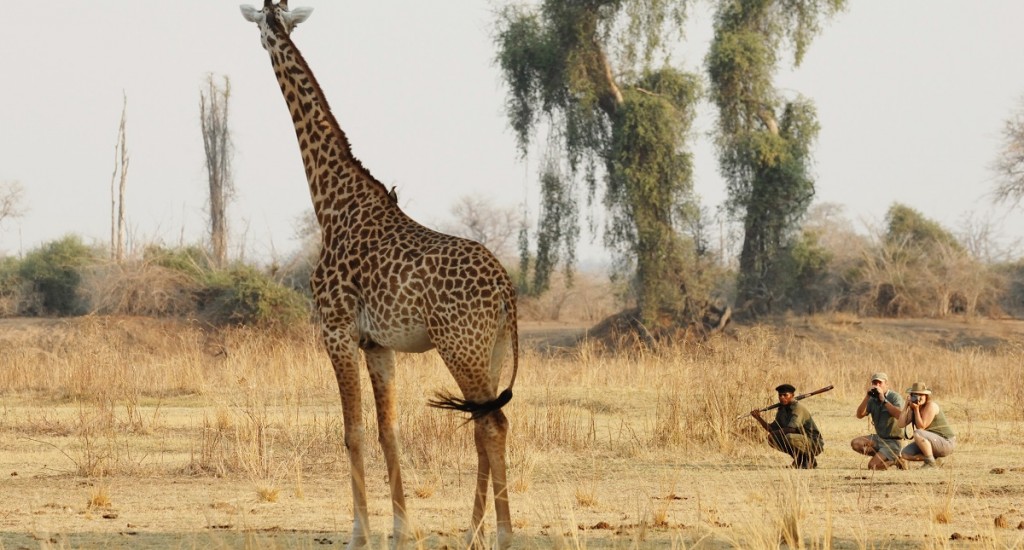 Day 8
Another day of walks and relaxation at Chikoko Camp.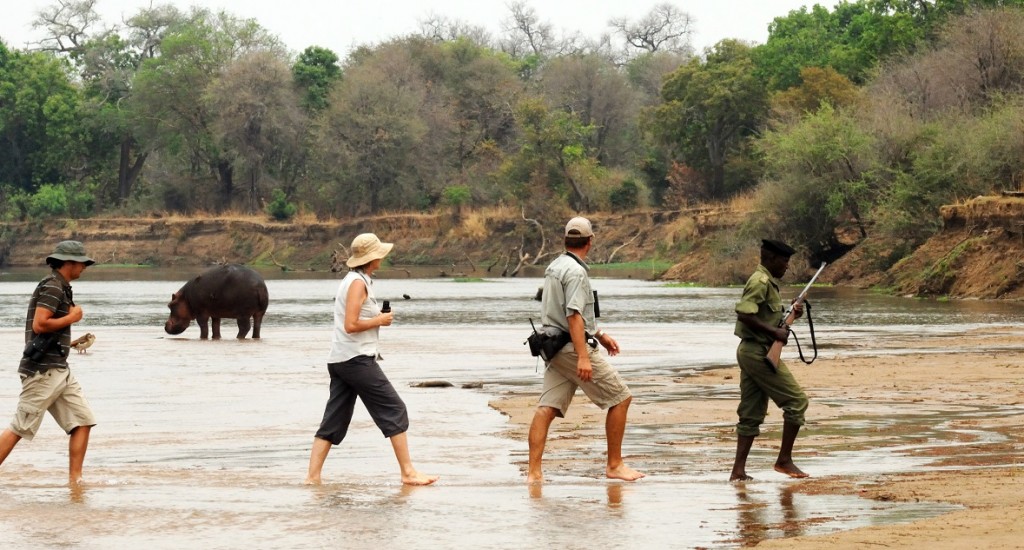 Day 9
Your first sighting of a vehicle for some time, as you are driven to the airstrip for a flight to Mwaleshi, in the North Luangwa National Park. Here you will also be driven into camp for a three night stay.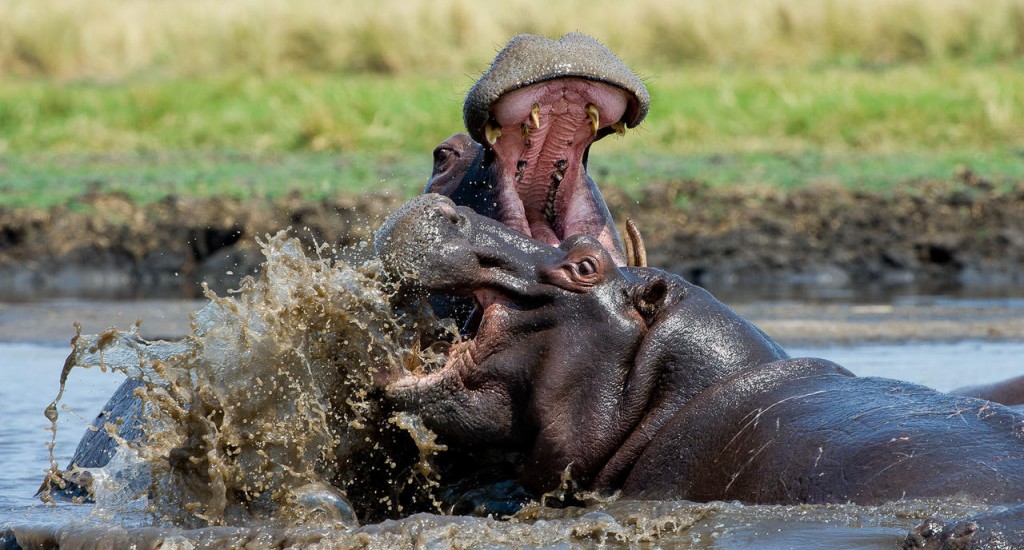 Day 10
A wonderful day of walks in the pristine bush around Mwaleshi Camp, where the lion and buffalo interactions are a highlight, as are the large herds of Cookson's wildebeest.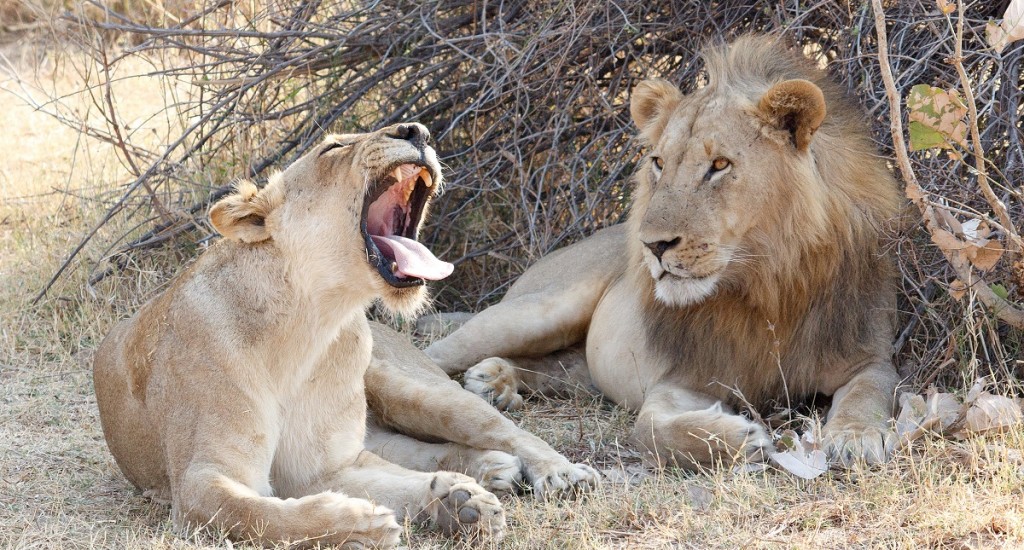 Day 11
Today you can enjoy more walks, or perhaps take a full day trip to the gorgeous Mwaleshi Falls. Here you can take a dip in the river and enjoy a game drive back to camp.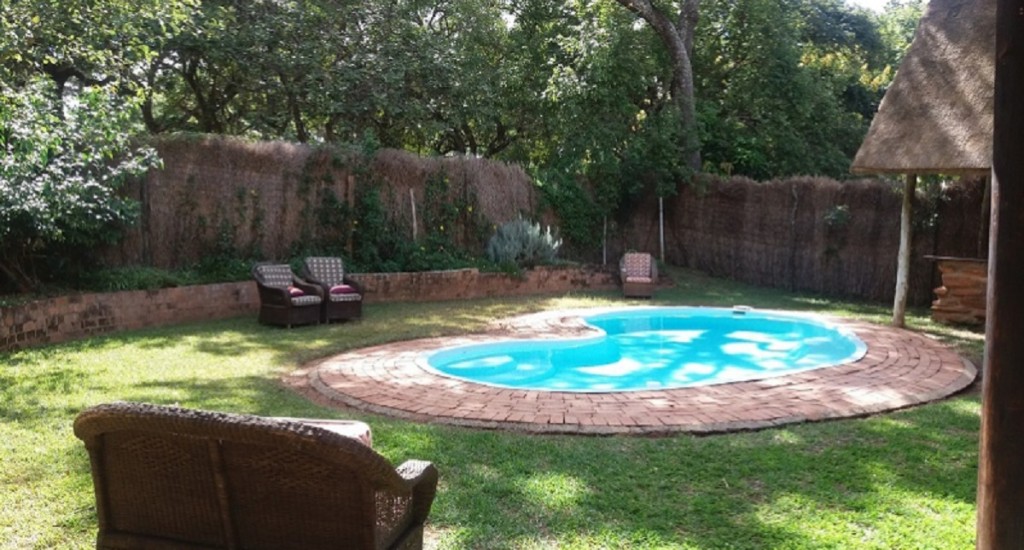 Day 12
With sore calves and blistered feet, it's time to abandon the walking shoes as you are flown back to Lusaka for a one night stay.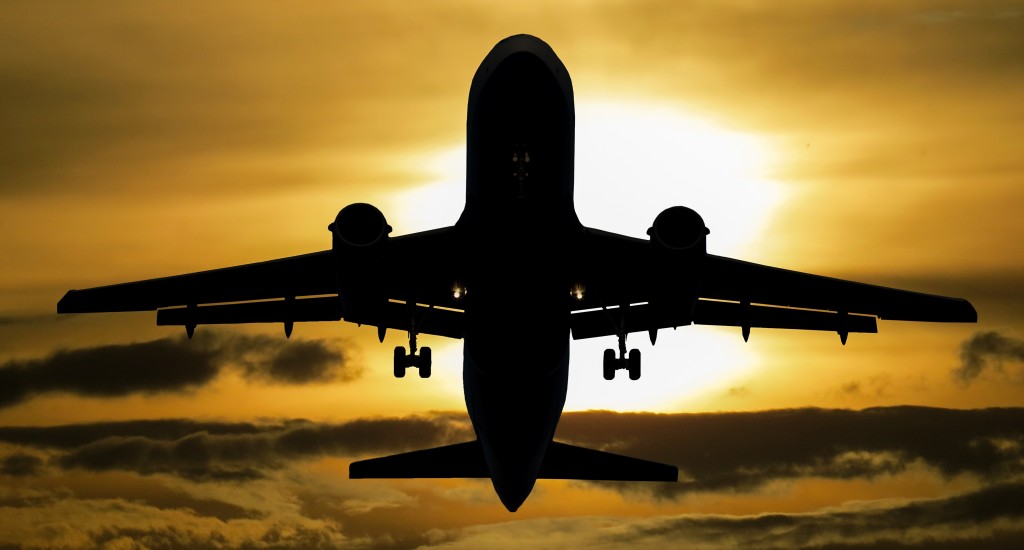 Day 13
After a day resting by the pool transfer back to the airport for your flight home.
Nowhere does walking safaris quite like the Luangwa Valley, and this itinerary combines the renowned South Luangwa National Park with its even wilder, more remote northern cousin. Staying in Remote Africa Safaris camps throughout, there will be great continuity in guiding and overall experience, with time for a few game drives as you begin the itinerary gently at Tafika. By the time you press on to the Chikoko Trails Camps and up to the North Luangwa, it will pretty much be walking all the way, in the birthplace of walking safaris.